Thinking about going to therapy, but not sure how to find the right therapist?
And how to find the right therapist with Ethera.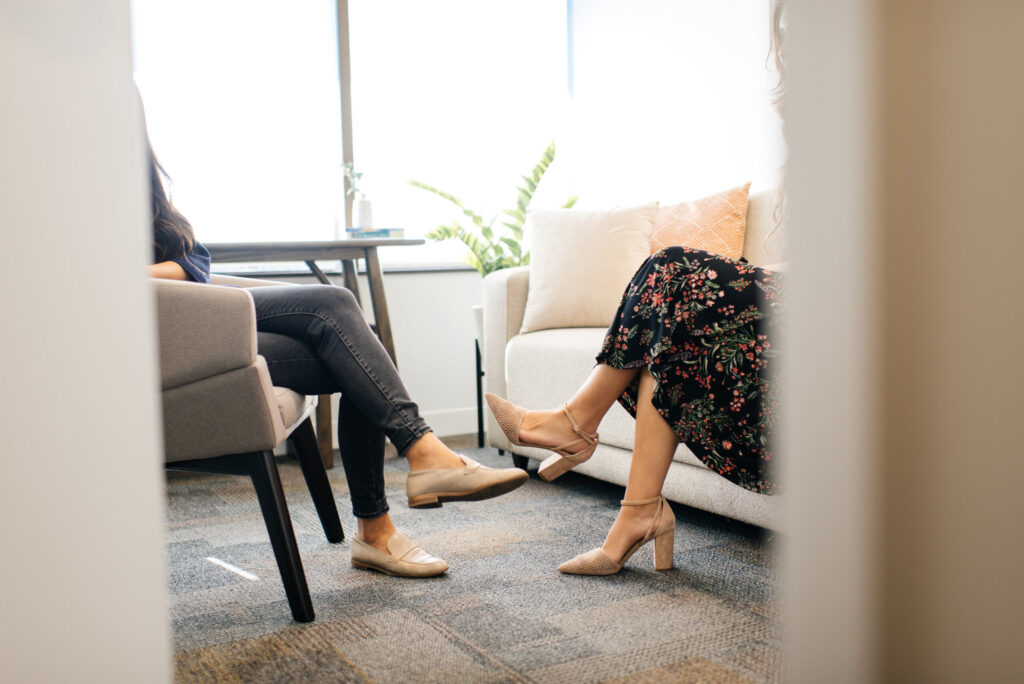 Thinking about going to therapy, but not sure how to find the right therapist? As mental health becomes more commonly discussed, more people are considering seeing a therapist. However, there isn't a lot of information on what finding a therapist should be like. 
Here's what finding a therapist should NOT be like:
Finding a therapist should not look like thirty tabs open on your browser. It also shouldn't look like ten voicemails left unreturned. You shouldn't have to spend hours scrolling through directories and feel overwhelmed by your options. We speak from experience when we say that finding a therapist can add more stress and anxiety to your plate, which is why we wrote this blog post to advise you on the best method to finding your therapist.
Deciding to go to therapy is difficult enough and finding a therapist that fits well with you shouldn't make things more difficult. 
Studies have shown that a therapeutic alliance, or the "fit" between therapists and clients, is one of the most important factors in therapy. Oftentimes, the therapeutic alliance is a stronger predictor of outcomes than the actual treatment method. However, trying to find a therapist that can cultivate a synergistic and productive alliance with you in a directory filled with hundreds of local therapists can feel like trying to find a needle in a haystack.
Finding a local therapist that is taking new clients, accepts your insurance, specializes in your needs, works with your schedule, and connects well with you can seem impossible at times. Endlessly scrolling through directories that may or may not be updated with the latest and most accurate information can feel like a waste of time, especially when you're not getting any calls back. 
How to Find a Therapist with Ethera:
Ethera makes finding a therapist easy and stress free. 
Ethera's provider directory is regularly maintained to only reflect the most up-to-date information on their providers. You can trust that the therapists you reach out to will respond within 1-3 business days and address your needs. Unlike a traditional directory, Ethera invests in building a unique profile for each provider that reflects not only their professional highlights, but tells you more about who they are! This way, prospective clients can proactively choose who they want to reach out to for a consultation. 
Each and every provider featured on Ethera's directory has gone through an extensive process to make certain that their services and mission are aligned with Ethera. Ethera providers are all thoroughly vetted and mindfully selected to ensure they can provide the best quality care to their clients. 
Nevertheless, scrolling through directories to learn about each provider can be time-consuming, and deciding which therapists to reach out to can feel overwhelming in many circumstances. 
That's why Ethera offers a free therapist matching service called Ethera Connect. Ethera Connect is a free service that was created to allow the client to skip the directory and instead, fill out a questionnaire that reflects their needs and reasons for seeking therapy. A matching coordinator will then hand-select a list of therapists that best fits your application and guide you throughout the entire process. 
Finding the right therapist for you should be easy and Ethera prioritizes providing the resources to make that possible. 
Ethera Provider Directory (Find in-person/telehealth therapists located in Orange County)
Ethera Connect (Therapist matching services in California)