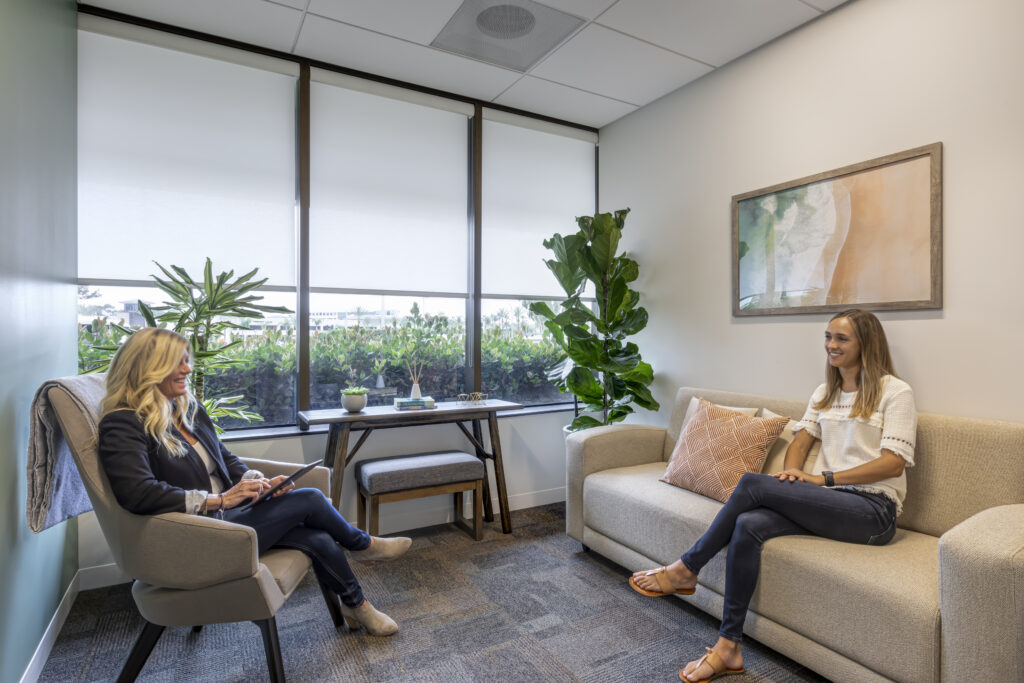 Therapy is a safe space to explore and work through difficult or painful emotions and experiences.  A therapist listens to your struggle and assists you in a gentle, compassionate, and non-judgmental manner.  Your therapist is an expert of the human mind and you are the expert of your experiences. Together, you form a team that has the common goal of figuring out the root cause of your pain and identifying which coping techniques you respond best to. The end goal is help you to transition out of therapy: to help you learn how to recognize when you aren't feeling well emotionally and how to problem-solve ways to effectively care for your mental health needs.
What Does Therapy Help?
Therapy can be helpful for many different types of expected and unexpected circumstances and changes, for overcoming painful past experiences, and for managing mental illnesses in a healthy way. Individuals might notice that one or more of the above scenarios are impacting how they feel about themselves and their outlook on life.  It's also not uncommon for these stressful situations to affect different areas of their life, such as their performance at work or school, conflict or dissatisfaction in their relationships, or their ability to get everyday tasks completed.
Who Benefits from Therapy?
Anyone can benefit from therapy and there's no age requirement.  From toddlers to older adults, and every age in-between, there's a therapist who has experience in that developmental stage.  There are also therapists who are familiar with specific cultures, ethnicities, and religions, which is important because these are major parts of the individual's life experience that can be incorporated into therapy.
When Should I go?
You don't have to be in crisis to receive therapy; noticing that something has been on your mind and bothering you in some way is reason enough to meet with a therapist.  If you feel it, then it matters.  And if what you're feeling is affecting you, your life, or the things you would like to do, then you would benefit from therapy.  These indications are your body and mind sending you an alert to reach out for help.   
About the Author:  Robyn Tamanaha is a Licensed Marriage & Family Therapist, writer, and podcaster. She has a private practice in Orange County, CA and is the host of the podcast Books Between Sessions.