Thinking about going to therapy, but not sure how to find the right therapist?
Benefits of Group Therapy for Teens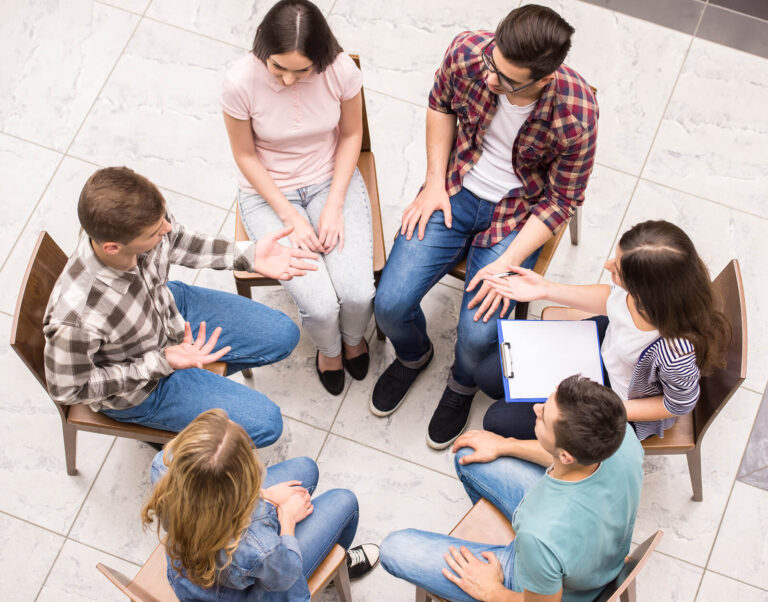 What is it and how does it work? 
Group therapy for teens includes at least one therapist and multiple teen group members who meet at the same time.  Some teen groups are divided between younger teens and older teens, as well as specific struggles or challenges, such as anxiety, communication and social skills, teens of divorced parents, or LGBT+, to name a few. The length of time for the group can be a specific number of sessions or on-going. 
There is structure to the group so that group members know what to expect. Structure is achieved through how the group is formatted, such as introductions at the start of each session, or how it's structured, such as the amount of time spent focusing on educational material versus group discussion for each session.  Another example of structure is the role of the therapist, who provides education about the topic and helps to facilitate the discussion in each session so that group members can share and process their experience. The main purpose of group therapy is for teens to obtain social support through open sharing amongst group members about a particular struggle, which increases the members' ability to communicate with others and express oneself. 
What are the benefits? 
Increased communication and social skills.

 

Learning how to develop healthy friendships and relationships.

 
Increased confidence and self-awareness.

 

Topics are catered to the specific struggles and challenges of the group members.

 

Decreased loneliness.

 

A safe space to practice new, healthy behaviors.

 

Opportunity to practice responses to the thoughts and feelings of others.

 
Don't wait to get the help you need.  If you would like to take the next step towards finding a therapist for your young child, contact Ethera to get matched with a provider.  
 
About the Author:  Robyn Tamanaha is a Licensed Marriage & Family Therapist, writer, and podcaster. She has a private practice in Orange County, CA and is the host of the podcast Books Between Sessions.